To Stories

On to 10 tons of inulin with FarmLook
Chicory processor Sensus has been using Dacom for more than 5 years to improve the cultivation of chicory. Growers are supported in making decisions before and during cultivation. With the aim of a higher average yield.
When we sit down in the office of René Schunselaar – agro manager at Sensus – at the end of November, the chicory campaign is in full swing. Water vapor rises from the chimneys. Trucks from Zeeland, Brabant, Limburg, Drenthe, Groningen and Belgium drive back and forth. It is not an easy processing season for Sensus. Due to a capricious growing season, there are more problems with weeds, which slows down the processing process in the factory. That brings us directly to the link between Sensus and Dacom. With data-driven decisions, the company supports growers to improve cultivation. Including weed control.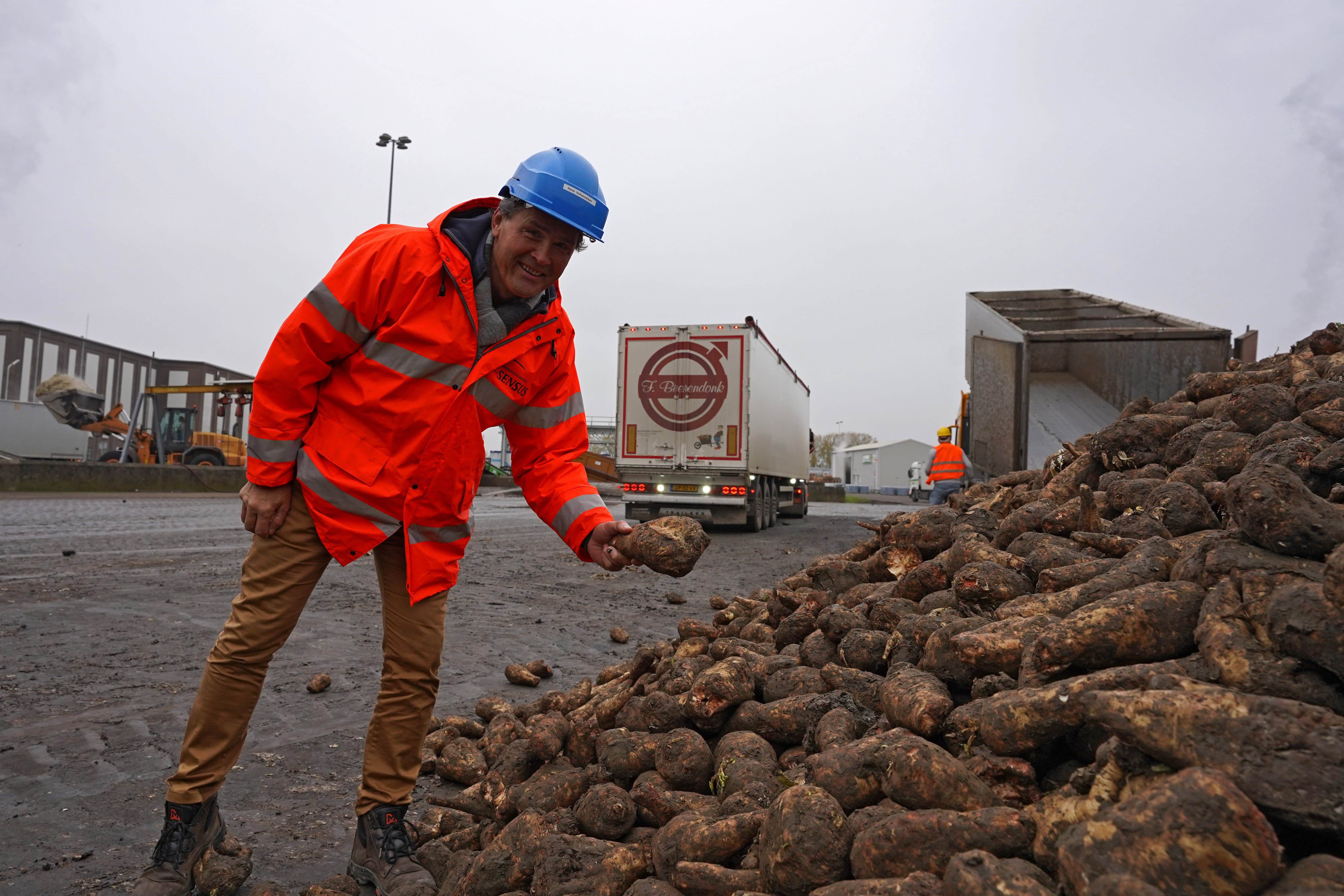 Cimone
Almost 10 years ago, Sensus knocked on Dacom's door. "We were looking for a partner who wanted to think along with us to develop solutions with which we can support growers in raising yields to a higher level," explains Schunselaar. "Actually a crop evaluation tool with which growers can evaluate their own crop performance and compare it with colleagues in the region.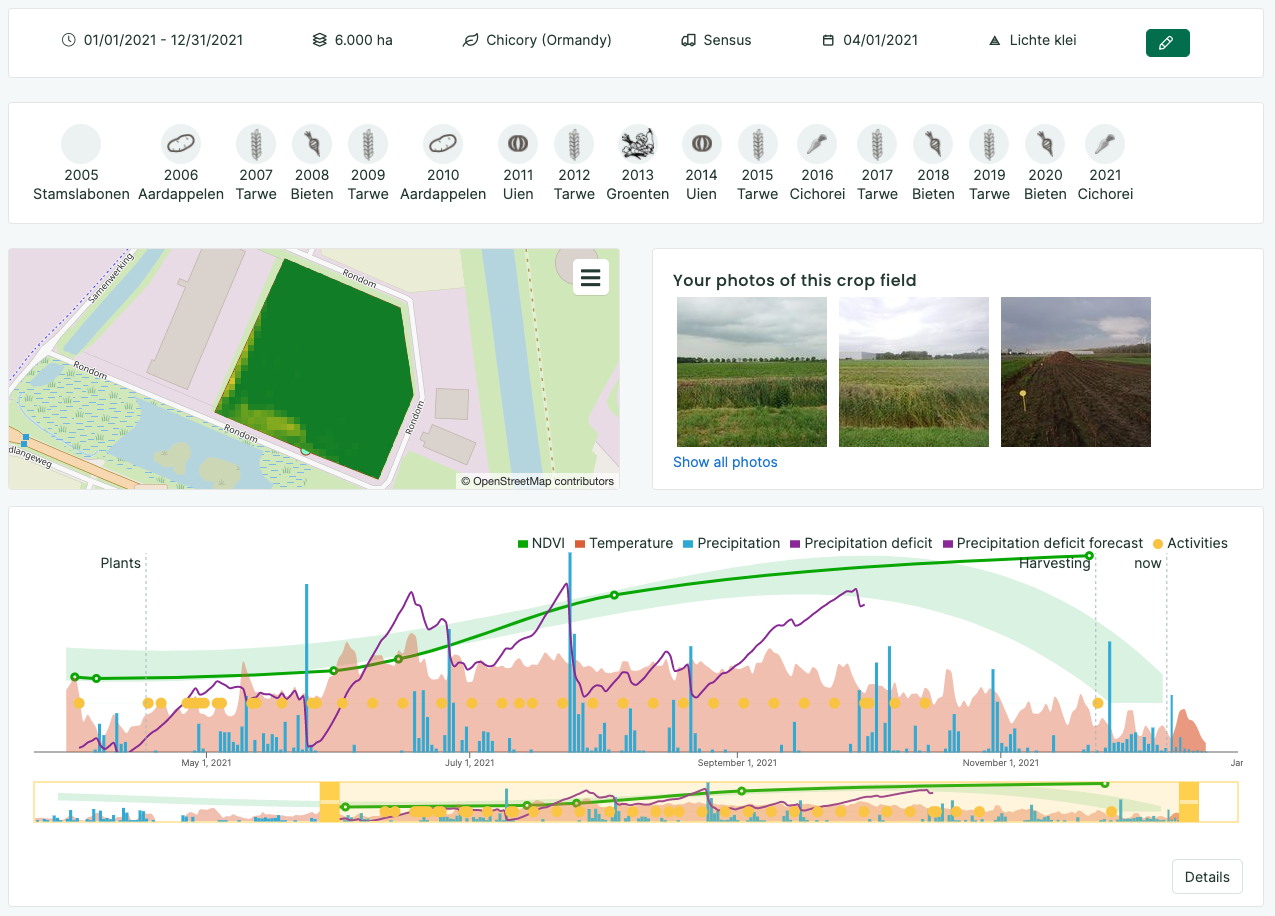 Dacom was given room to develop this. The first was the online crop recording. The cultivation data is compared with the yield monitor, which is called 'Cimone'. The chicory monitor focuses on achieving 10 tons of inulin per hectare. At the start, that was an average of 7 tons. An increase of 3 tons of yield means a yield increase of €1400 per hectare."
Data-driven advisory services
Sensus and Dacom work with three-year contracts in which new goals are constantly set. In the last period, Cloudfarm was introduced, among other things. Schunselaar: "As a result, we started using satellite images to monitor the growth of chicory. In this way we collect valuable data that can be used to evaluate the growing season afterwards, together with the grower. Growing partners CZAV and Agrifirm help with this. Why was the yield good or not. The use of data is becoming increasingly important. A new feature here is yield measurement on the harvester. Thanks to a Dacom connection, the yield data from Vervaet Connect is automatically loaded. Three harvesters are now equipped with this."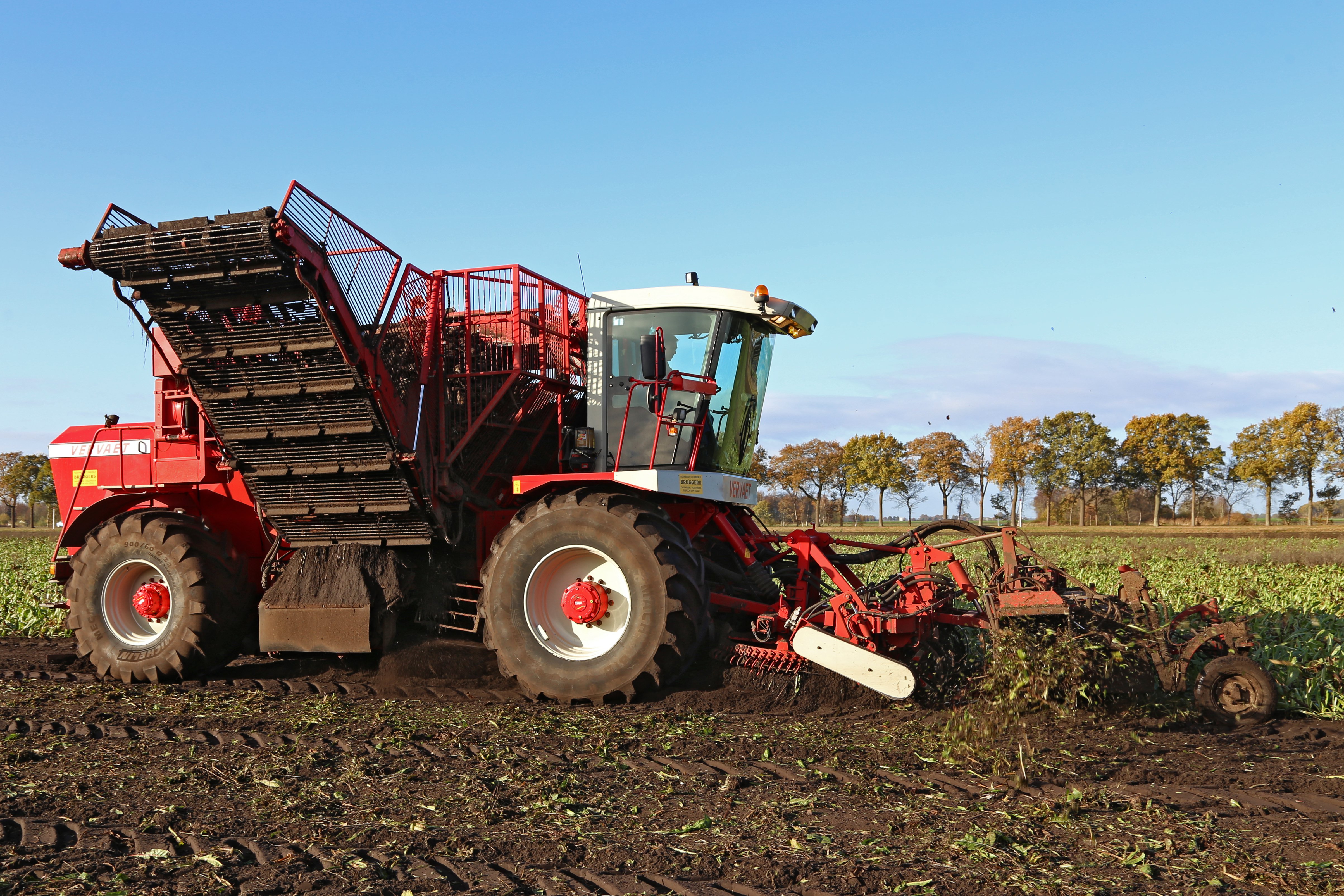 In recent years, Dacom and Sensus have developed a lot of functionalities. Schunselaar sums them up: "sowing date determination, disease prevention for leaf fungi, harvest and location and of course the crop recording."
For us as processors, growth and yield models help us to work as efficiently as possible. This is a goal, especially for the future.
Weed control
In addition to the vagaries of the weather, chicory cultivation faces additional challenges. Especially in the field of weed control. "Due to the disappearance of important herbicides, it has become more difficult to keep weeds under control", Schunselaar acknowledges. "By helping to choose the best crop field and the best sowing date, we hope to give the crop a head start. Chicory develops slowly in the initial period. Weeds will quickly gain the upper hand. There are sulfonyl-urea (SU) tolerant varieties, where you can spray Titus or Safari with a higher dose of herbicide. That costs a 5 to 10% yield. That is why chicory has not shown such a yield increase in the last 10 years as the sugar beet has achieved. Only now are we at the old yield level. In addition to a decision support system, we support growers financially in purchasing precision hoeing equipment and a weed puller. Before 2022, we ourselves have purchased a robot that can sow and hoe autonomously. We want to gain experience with that."
Data without effort
Sensus does not oblige participation in Dacom, but more than 95% of the 600 affiliated growers make use of it. "In addition to helping growers to increase the yield of chicory, we encourage its use with an additional cost of €3 per tonne of chicory," says Schunselaar. Our ultimate goal is to work together with Dacom and the growers towards 10 tons of inulin per hectare of chicory. The data collection – on which the cultivation advice is based – is automated as much as possible so as not to burden the grower extra. The growth model and yield forecast are part of this. We are focusing on expanding cultivation, because the inulin market is good. We support the grower by providing easy and accessible help with data-driven cultivation decisions." This year, the acreage in our country is 3,855 hectares, according to data from Boerenbunder. Sensus is still looking for an expansion for the 2022 season.
Meer Farmlook updates
Try our products for free
Try out our products for 30 days
Create account