Discover all possibilities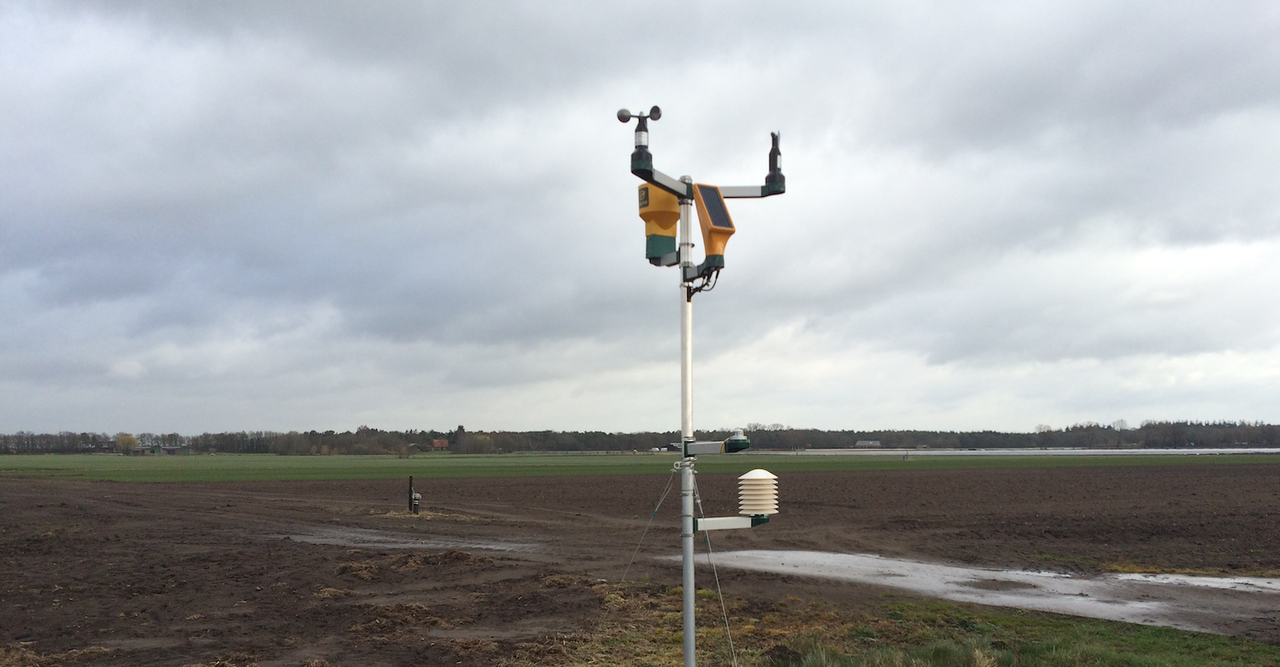 An advanced station with 2 or 5 sensors
The weather station is available in 2 versions. The Basic variant has 2 sensors to measure weather data. The Pro variant has as many as 5 sensors, which makes it the perfect station to help you take advantage of the weather conditions.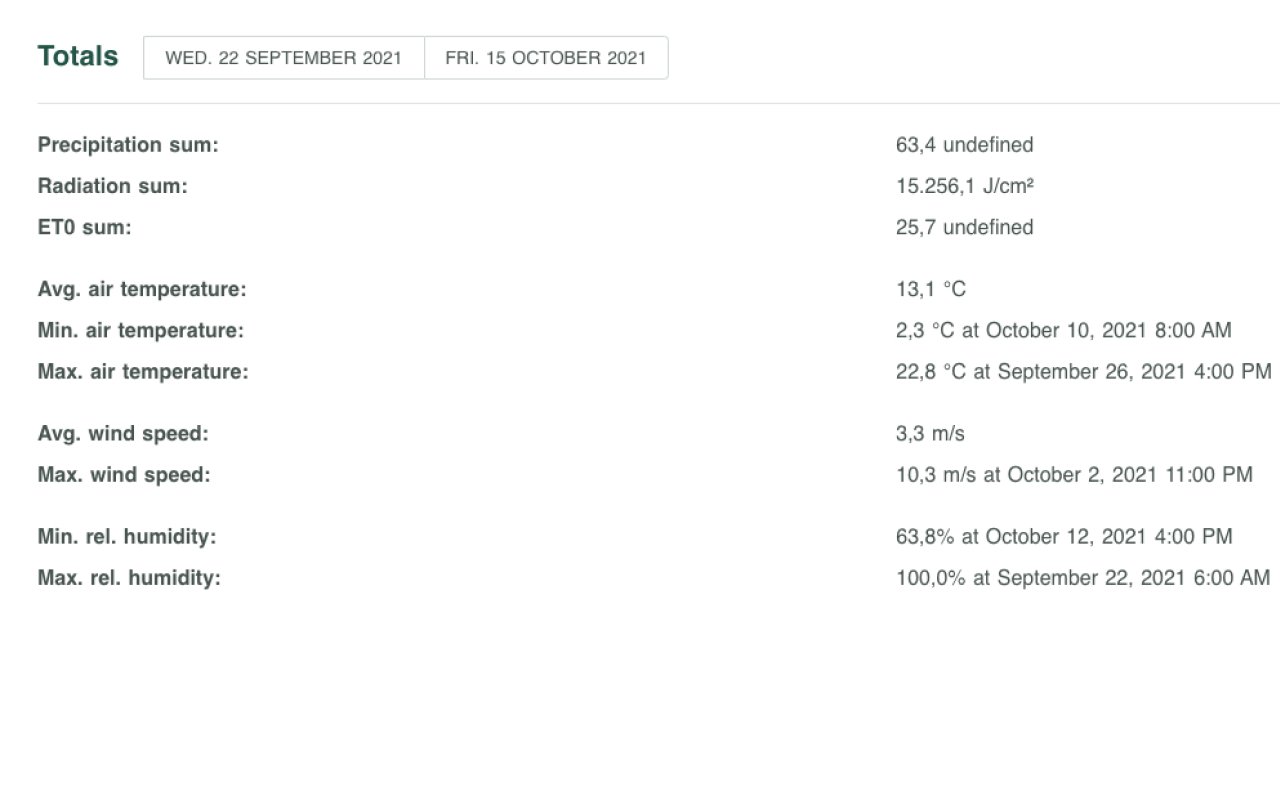 Detailed information in our application
You will get extensive information on the measurement data from your station in our application. This is displayed in detailed charts and tables that are easy to export.
View features
Overview of weather data
Depending on the type of weather station, you get insight into:
Temperature
Precipitation
Relative air humidity
Wind speed
Wind direction
Radiation 
View all the options of weather data here.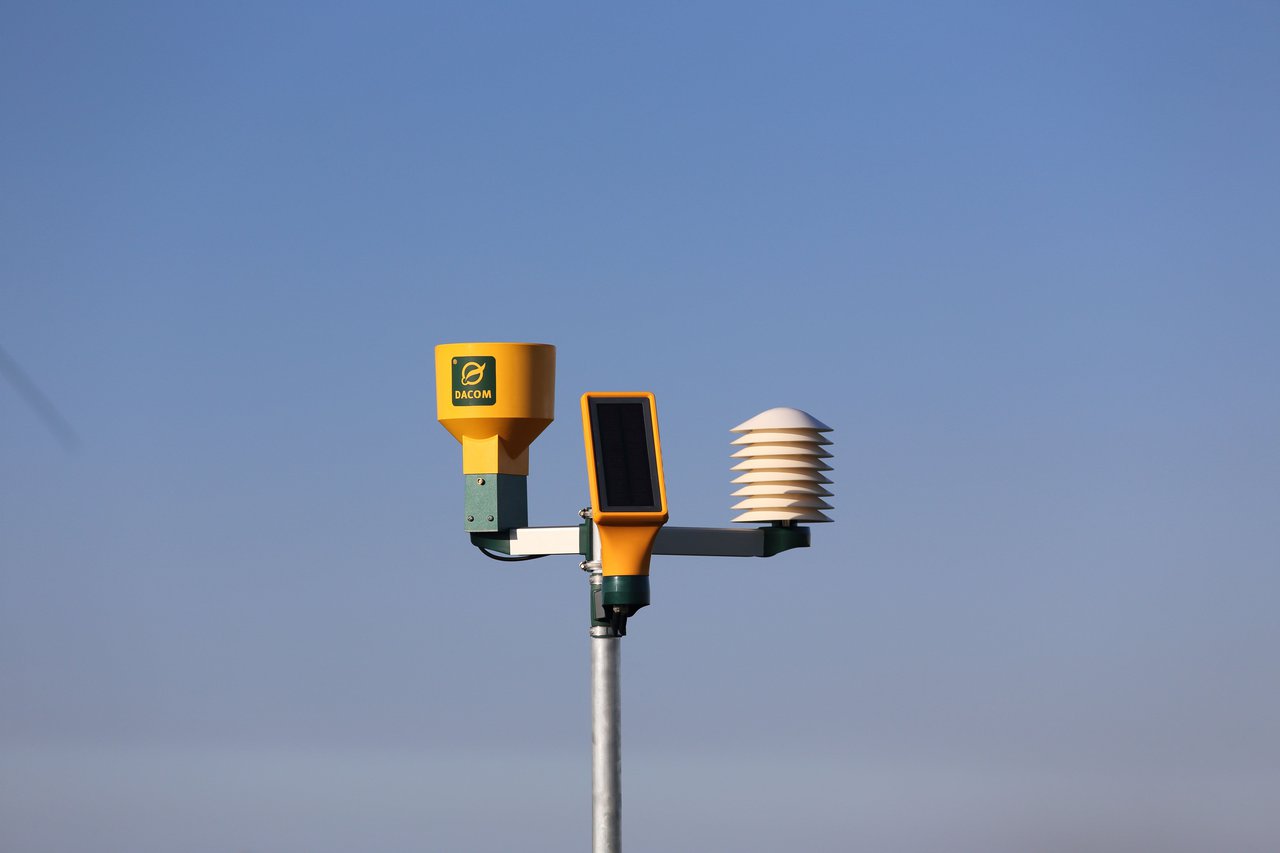 Wireless weather station
The measurement data is sent wireless by the solar panel and the data logger from Weather Station to your account via 3G/4G.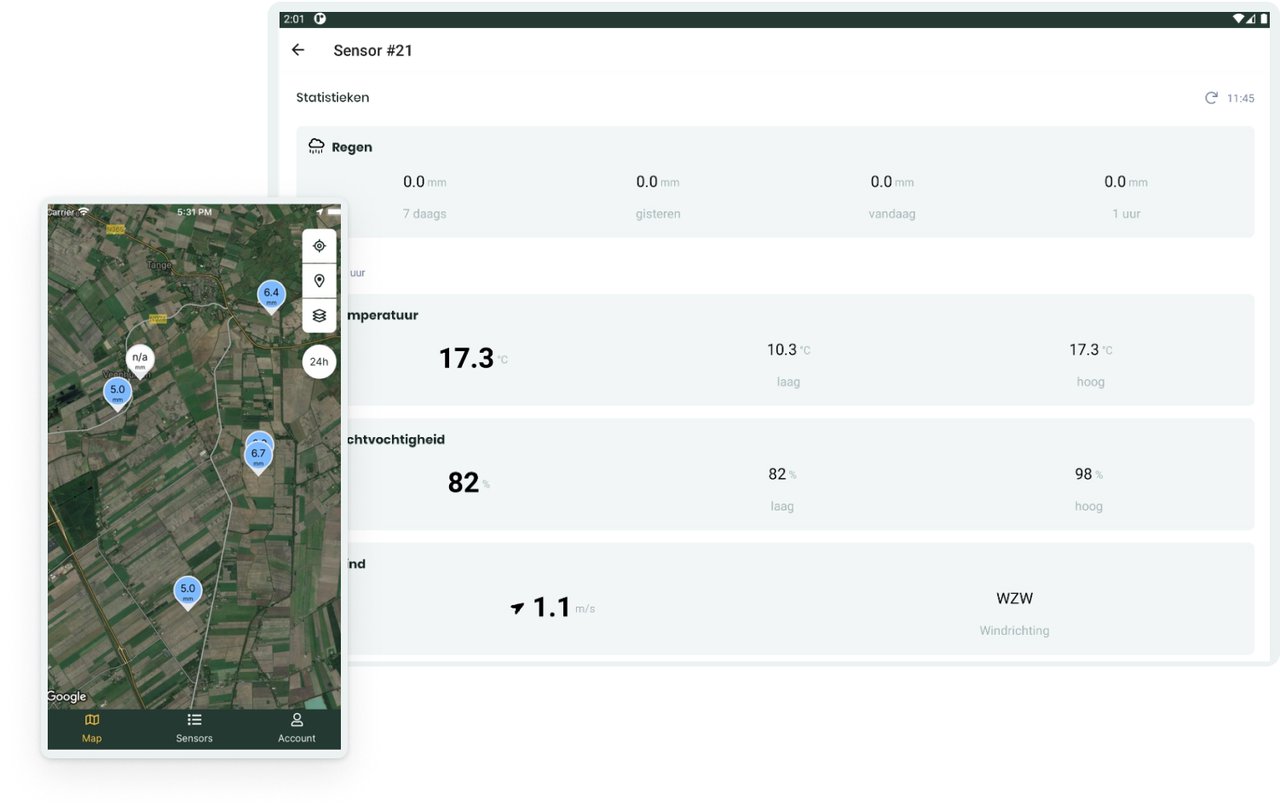 Software
When purchasing the station, you will get access to our web application and weather app. There is no charge for this. You only pay a fixed annual amount for the data traffic of the SIM card.
Weather Station Basic
For growers and customers
On application
Contact
Temperature

Relative air humidity

Rain sensor
Communication SIM Card (3G/4G)
Web application
Mobile app (Android / iOS)
Dutch
English
French
German 
Weather Station Pro
For growers and customers
On application
Contact
Temperature

Relative air humidity

Rain sensor

Wind speed sensor

Wind direction sensor

Radiation sensor
Communication SIM Card (3G/4G)
Web application
Mobile app (Android / iOS)
Dutch
English
French
German