What do our customers say?
Discover all possibilities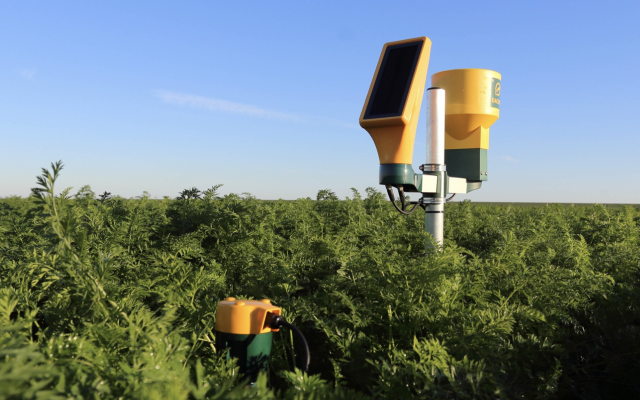 Advanced station with 5 soil humidity sensors
The TerraSen is an advanced soil humidity station which measures the soil humidity and the soil temperature in 5 layers of 10 cm, with a total measuring depth of 50 cm. The Pro variant also has a rain sensor for measuring precipitation.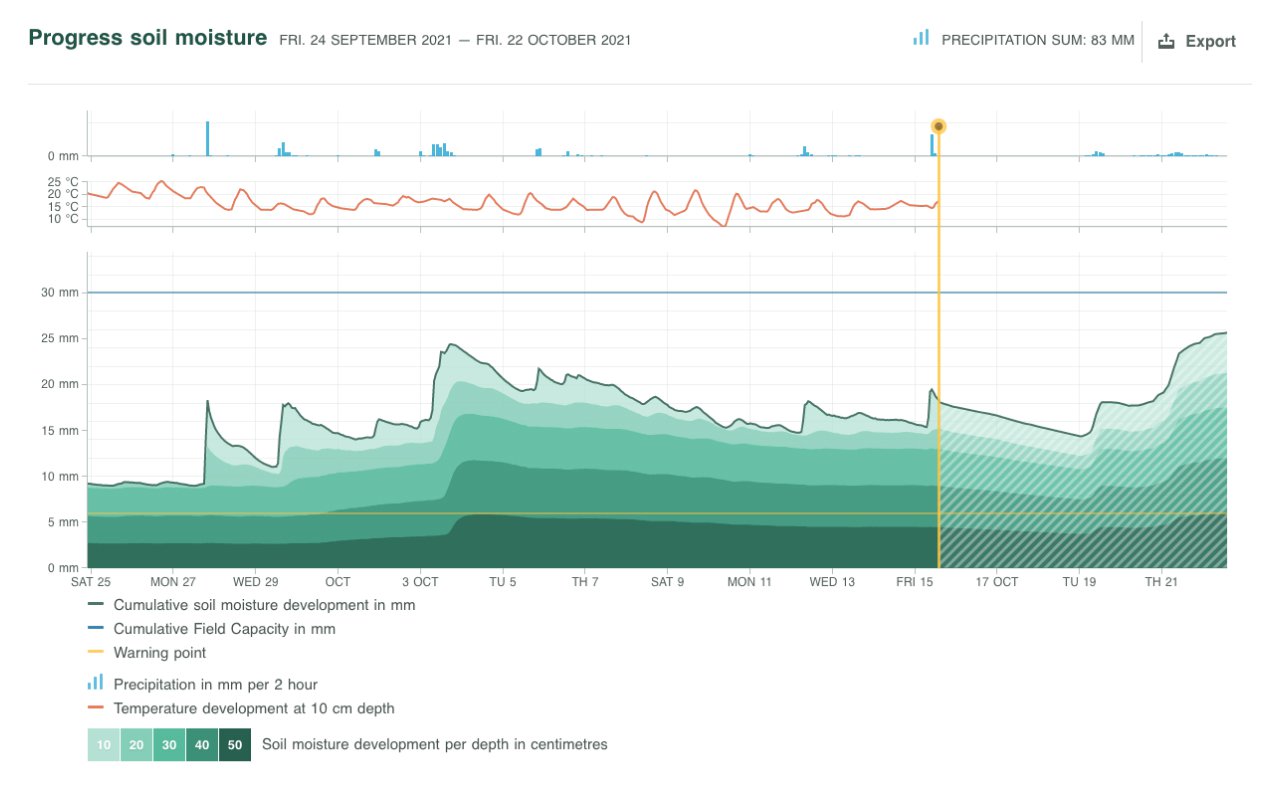 Current soil humidity situation in one overview
The mobile app shows you the measurement data of your stations in one overview. This shows you directly when, where and how much irrigation is required.
View features
Overview of irrigation advice
Charts with:
Soil humidity changes for each depth in cm
Cumulative soil humidity changes in mm
Cumulative field capacity in mm
Warning point
Precipitation in mm in 6-hour periods
Soil temperature changes at a depth of 10 cm
View all the options of irrigation management here.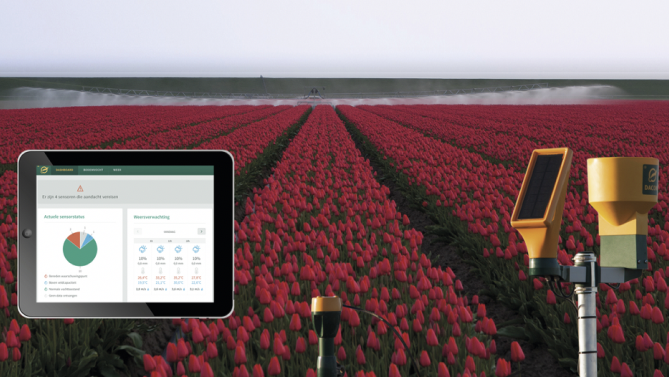 High-quality rain sensor
As the TerraSen Pro has a high-quality rain sensor, this is the perfect station for optimum irrigation management.

When purchasing the TerraSen, you take out a subscription for Irrigation Management. This gives you access to detailed information in our web application and a compact overview in the mobile app.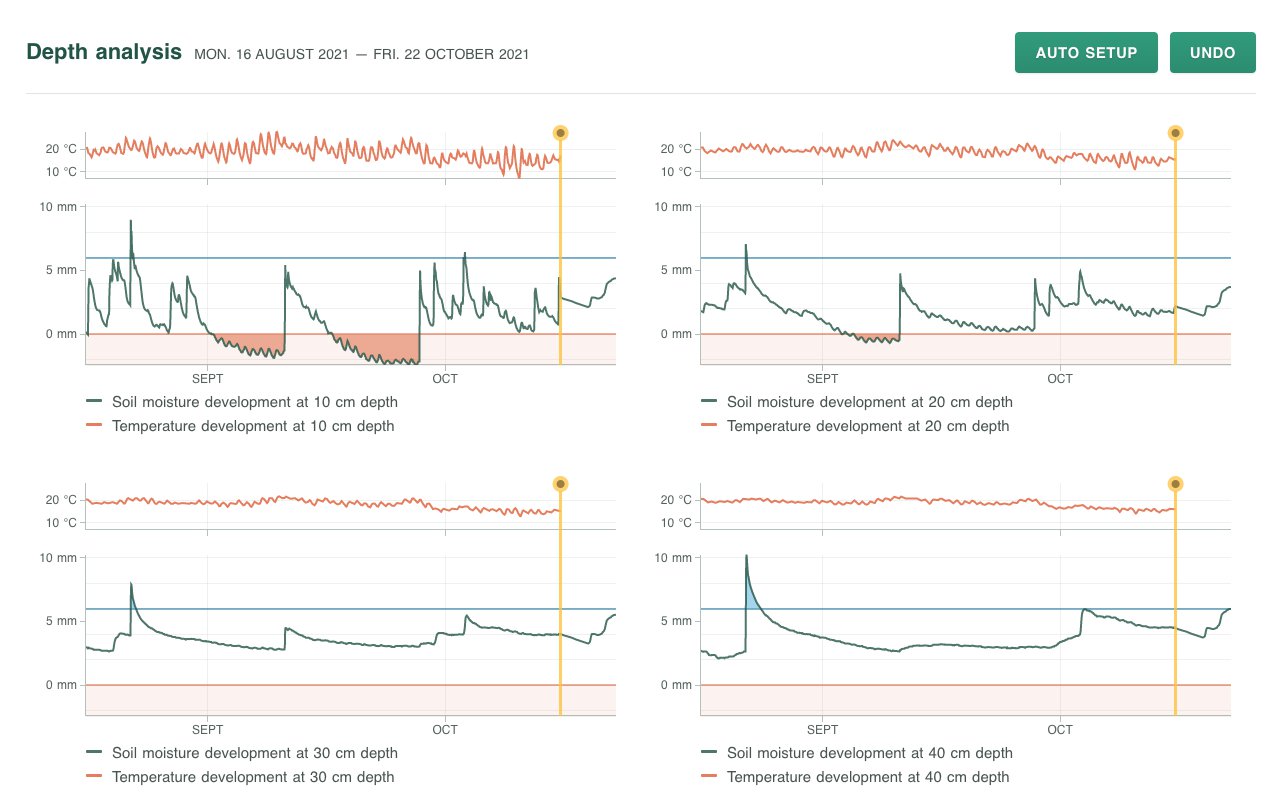 Detailed information on the online platform
You will get extensive information from your stations in our application. This is shown in detailed charts and in your own personal Dashboard.
View features
Analyses
Charts with:
Soil humidity changes for each sensor depth
Temperature changes for each sensor depth
Set field capacity automatically
Set refill point automatically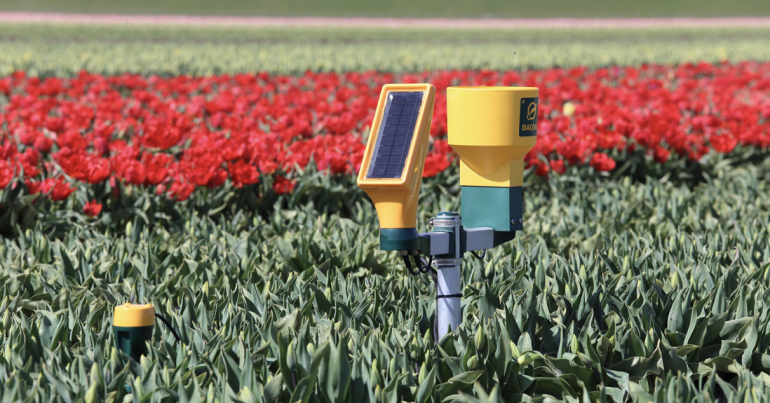 Wireless soil humidity station
The solar panel and integrated data logger mean the TerraSen is completely wireless. The measurement data is sent to your account via 3G/4G hourly
TerraSen Basic
For growers and customers
On application
Contact
Advanced station with 5 soil humidity sensors
Advanced station with 5 soil humidity sensors
Detailed information on the online platform
Easy to install
Expert helpdesk
Measuring reach 50 cm 
Number of sensors: 5
Screw point
Data logger 
Solar panel
Communication SIM Card (3G/4G)
Web application
Mobile app (Android / iOS)
Dutch
English
French
German 
TerraSen Pro
For growers and customers
On application
Contact
Advanced station with 5 soil humidity sensors and high-quality rain sensor
Advanced station with 5 soil humidity sensors and high-quality rain sensor
Detailed information on the online platform
Easy to install
Expert helpdesk
Measuring reach 50 cm 
Number of sensors: 5
Rain sensor
Screw point
Data logger 
Solar panel
Communication SIM Card (3G/4G)
Web application
Mobile app (Android / iOS)
Dutch
English
French
German