What do our customers say?
Discover all possibilities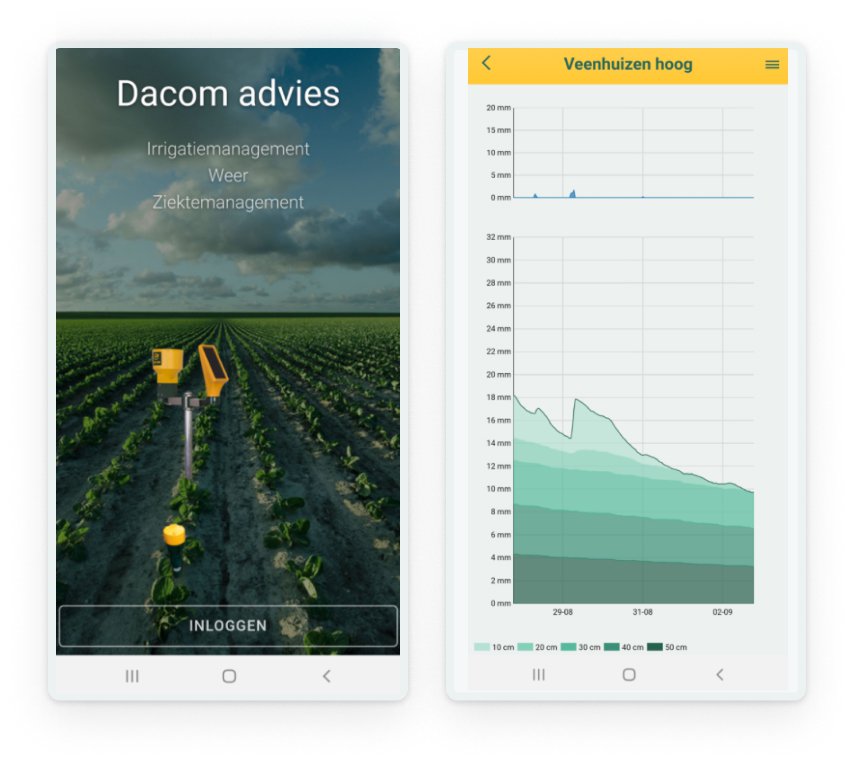 Irrigation advice in the field
The Dacom Advice app shows you the measurement data of your sensors in one overview. This shows you directly when, where and how much irrigation is required.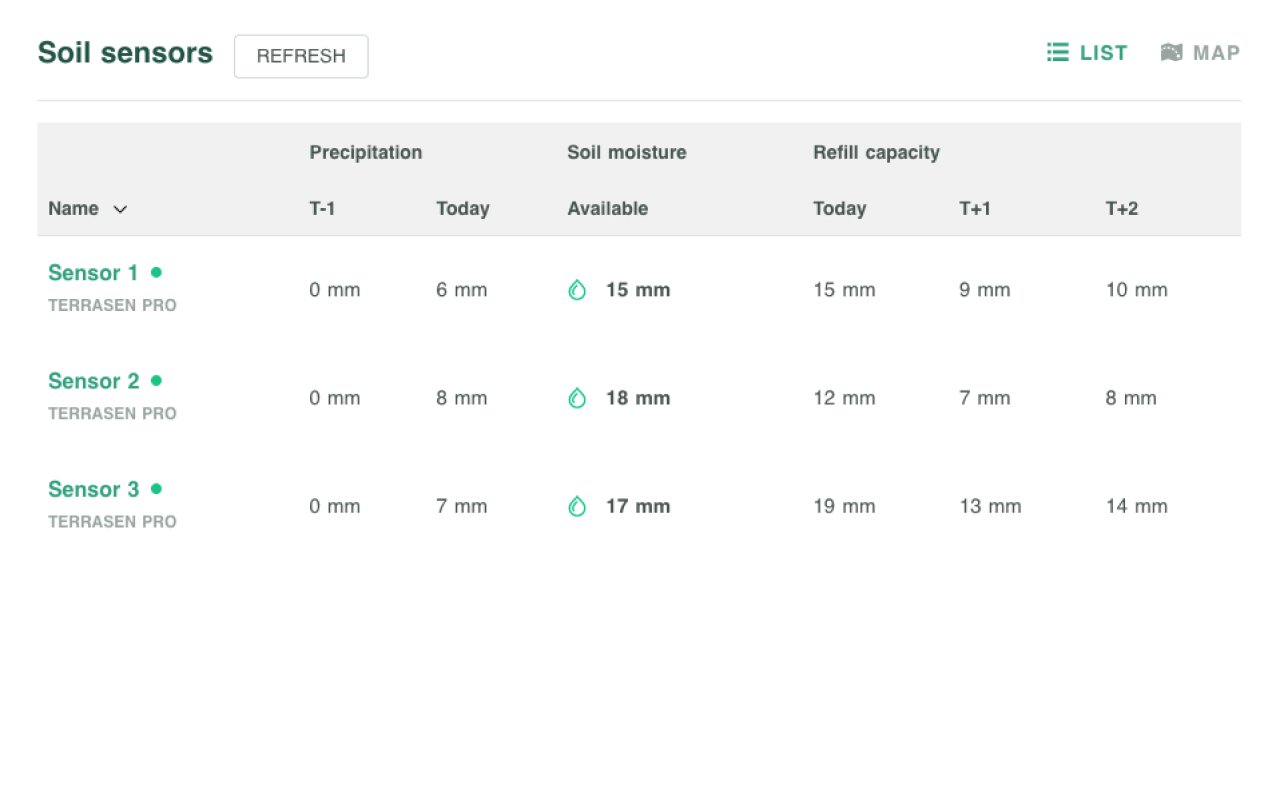 Current soil humidity situation in one overview
You will get a useful overview, showing you the current soil humidity situation for all your sensors. And the volume of water you can supplement to field capacity. 
View features
Overview of irrigation advice
Precipitation by sensor
Current soil humidity situation by sensor
Refill capacity by sensor 
List and map representation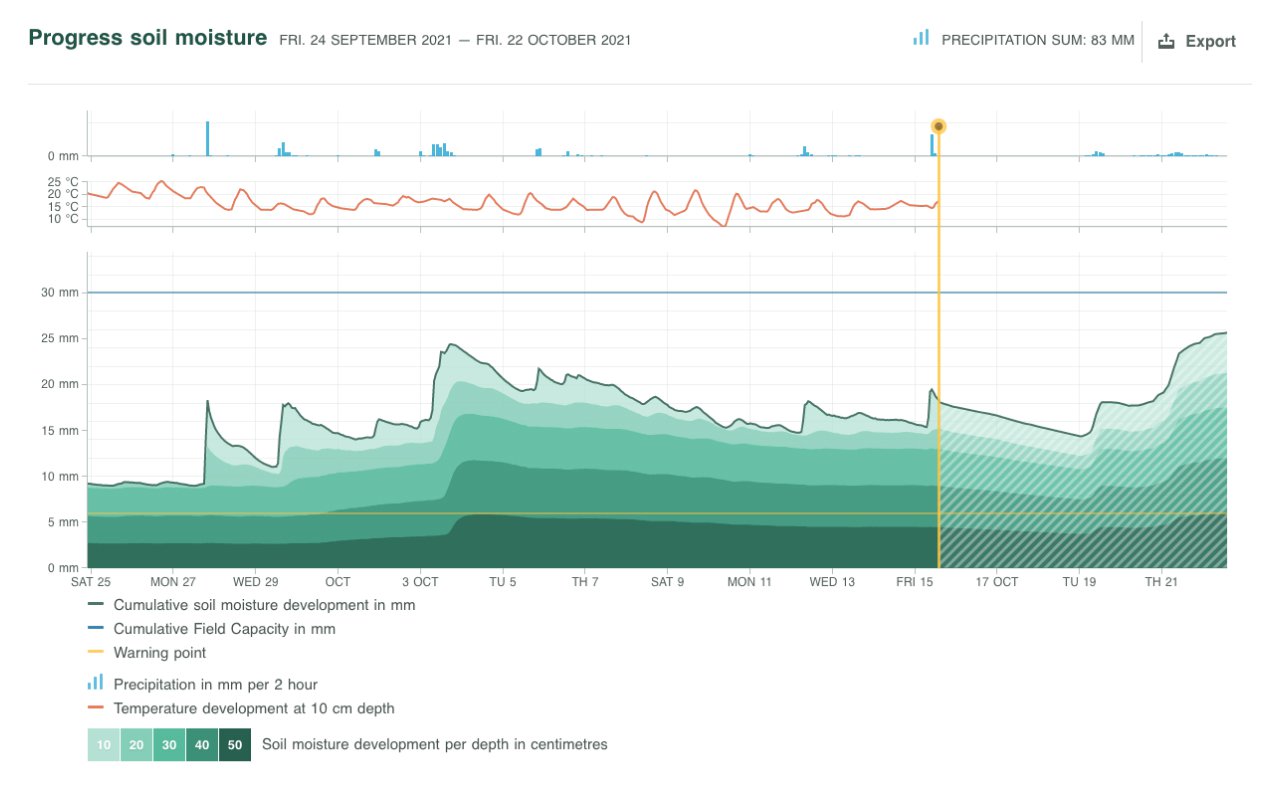 Irrigate differently as a result of insight into soil humidity changes
You want to irrigate on the basis of the shortage in the soil. When water is lost to underlying layers where no roots are growing, you waste fuel, water and nutrients. Insight into changes in soil humidity facilitates smarter irrigation. 
View features
Soil humidity changes
Charts with:
Soil humidity changes for each depth in cm
Cumulative soil humidity changes in mm
Cumulative field capacity in mm
Warning point
Precipitation in mm in 6-hour periods
Soil temperature changes at a depth of 10 cm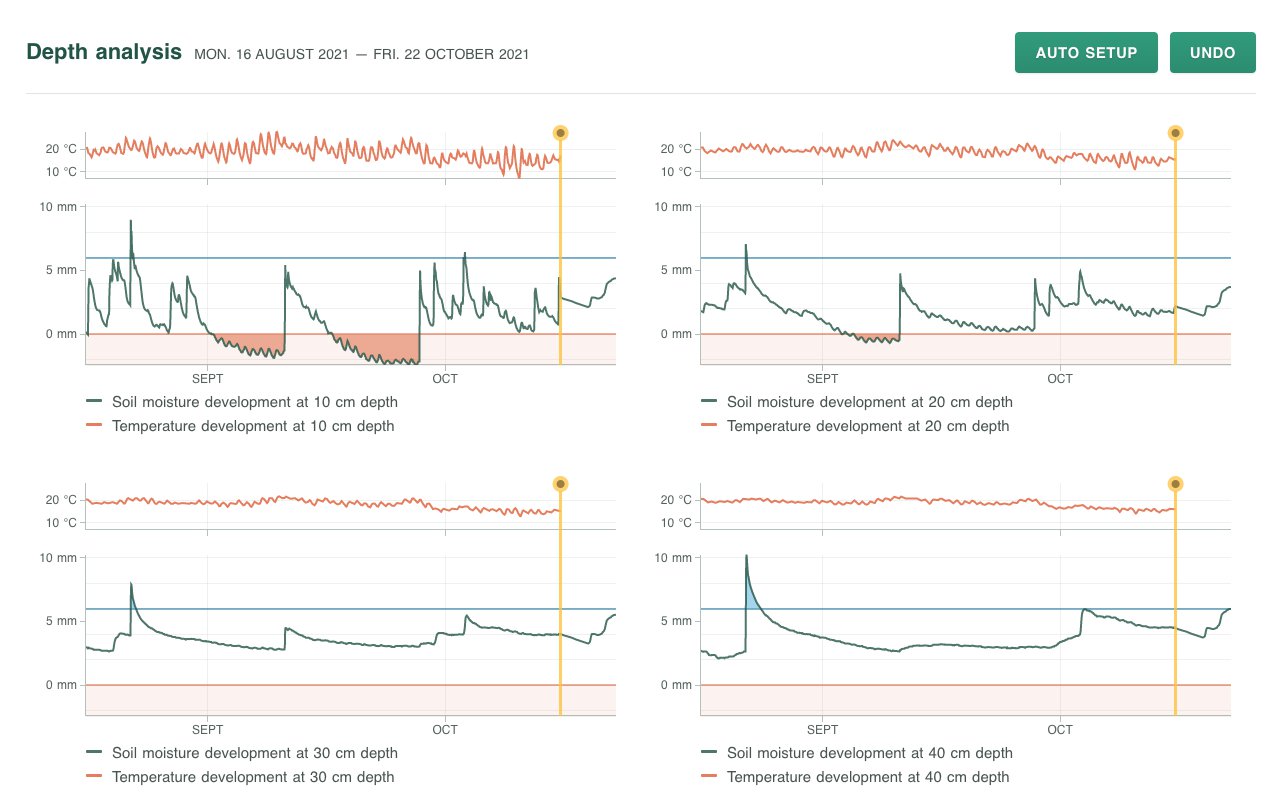 Accurate advice starts with the correct settings
Our depth analyses enable you to view changes in soil humidity and temperature at the different sensor depths even more accurately. You can also see directly for each depth whether you should adjust the sensor settings. You can this so manually or automatically.
View features
Depth analysis
Charts with:
Soil humidity changes for each sensor depth
Temperature changes for each sensor depth
Set field capacity automatically
Set refill point automatically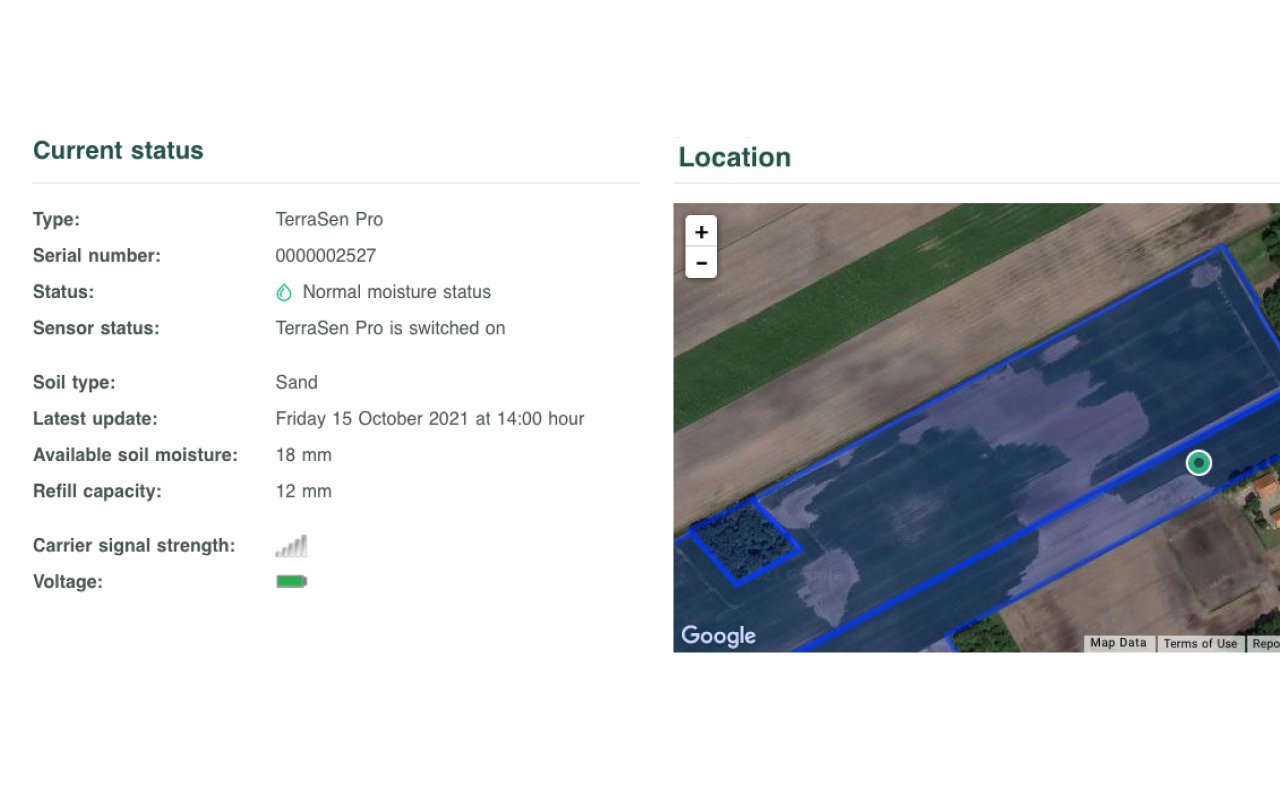 Sensor status and sharing
View your sensor on the map to see where it is positioned and what the current status is (e.g. battery condition or the most recently sent sensor data). You can also share your sensor with other contacts, for example your crop adviser.
View features
Sensor status and sharing
Sensor status
Sensor settings
Share sensor 
Irrigation Management
By sensor
€ 23 /month
Select
Dacom Disease app (iOS / Android)
Current soil humidity situation by sensor
Soil humidity changes by sensor
Sensor status
Sensor settings 
Overview of irrigation advice
Precipitation by sensor
Current soil humidity situation by sensor
Refill capacity by sensor
List and map representation
Chart of soil humidity changes
Soil humidity changes for each depth in cm
Cumulative soil humidity changes in mm
Cumulative field capacity in mm
Warning point
Precipitation in mm in 6-hour periods
Soil temperature changes at a depth of 10 cm
Soil humidity changes for each sensor depth
Temperature changes for each sensor depth
Set field capacity automatically
Set refill point automatically 
Sensor status
Sensor settings
Share sensor